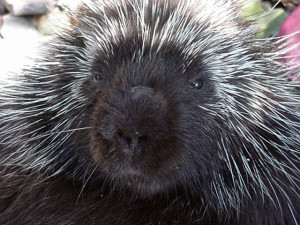 Second Chance Wildlife Center is dedicated to the education of the public through our offsite educational programs. We are no longer accepting wild animals for rehabilitation. If you are looking for a rehabilitation center go to PAWR.com for a list of all PA wildlife rehabilitators.
Second Chance Wildlife Center (SCWC) is a 501c3 non-profit organization that provides wildlife education programs utilizing live mammals of Pennsylvania.  If you are interested in a program or would like more information please.email or call (570) 836-1851.
We are licenced and certified through the Pennsylvania Game Commission, to educate and display native wildlife of Pennsylvania since 1990.
Second Chance Wildlife Center is not open to on site visitation.  All programs are conducted off premises due to insurance regulations.  We hope that our programs will provide you with a better understanding on how we can coexist with our wild neighbors.