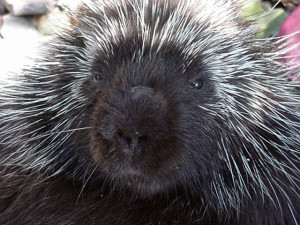 Second Chance Wildlife Center is dedicated to the care and rehabilitation of the wild mammals of Pennsylvania. Our wildlife deserves a Second Chance. If you have any questions or suggestions, please email or call me at (570) 836-1851.
Second Chance Wildlife Center (SCWC) is a non-profit organization that accepts orphaned and injured wild mammals for care, rehabilitation and eventual release back into the wild. Our center has been in operation since 1990.
We are Pennsylvania Game Commission licensed, and certified to accept and provide care for Pennsylvania's rabies vector species such as skunks, raccoons,  bats, woodchucks, coyotes, and fox as well as threatened and endangered species such as otters, wood rats, and Northeast Flying Squirrels. Currently, SCWC is a mammal's only facility; we are not licensed to care for birds.
We hope that this website gives you a look into the wildlife center and that it helps educate those who are looking for more information.